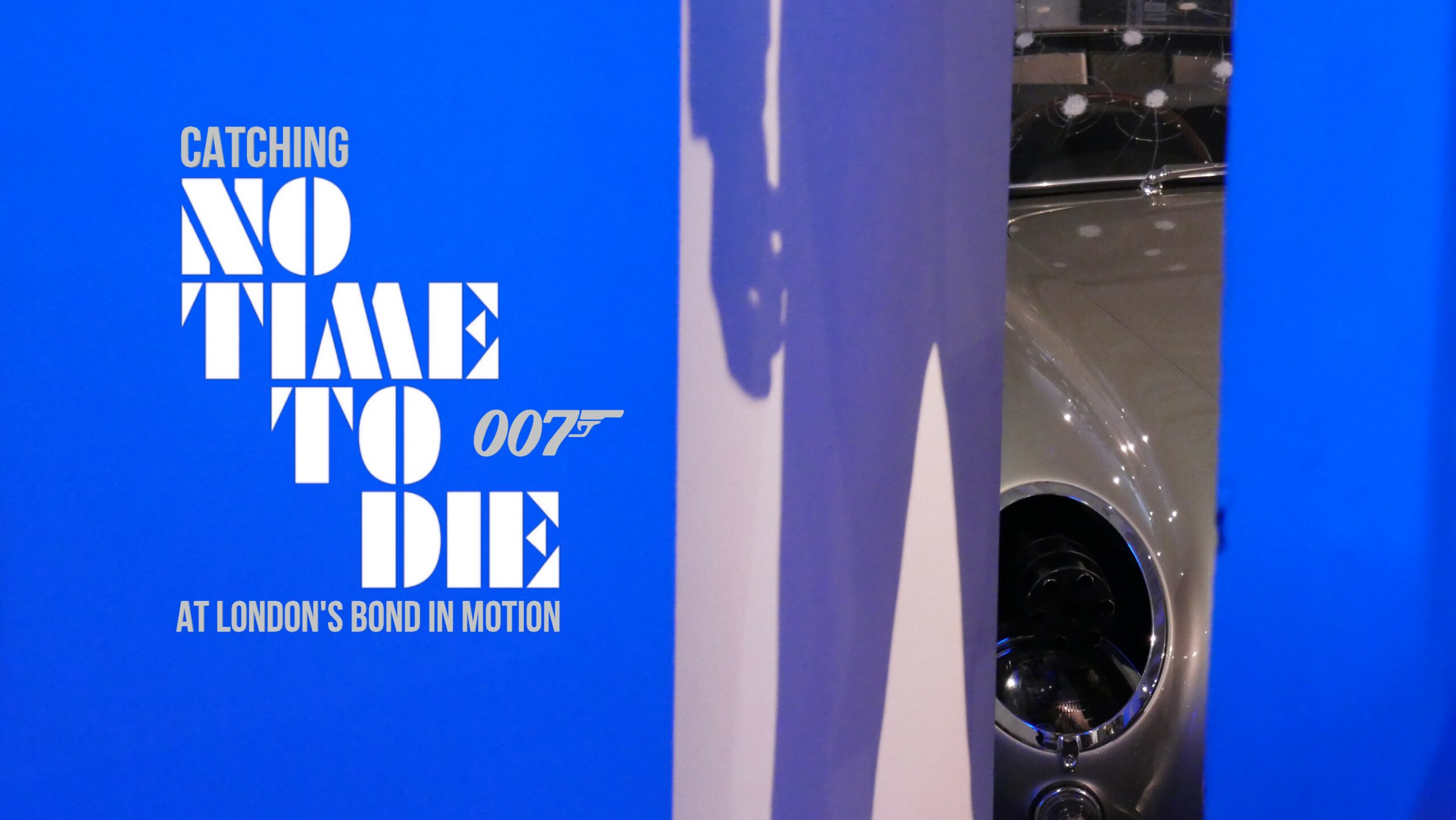 Daniel Craig's James Bond clearly loves a good lock-up garage to store his various Aston Martins and vehicular co-stars. Since March 2014, the best automotive exhibition space in London has been Covent Garden's Bond in Motion. Housing an ever-updated array of 007's cars, bikes, jets, tuk-tuks, submersible crocodiles, missiles, Little Nellies, boats, helicopters, planes, submarines, underwater Lotus cars and even some trains, the dedicated London home of all things Bond has always showcased the newest additions to EON Productions official archive. This bullet catcher recently crashed the Aston through the windows of Covent Garden's Bond in Motion to experience 007's latest wheels, rides, runarounds, day-wear, nightwear, fight-wear and escape plans. As the perfect clubhouse for Bond and EON Productions, there is no greater starting pistol for visiting Bond fans than to witness No Time to Die take up residency alongside the cars and ephemera of its Bond movie forefathers.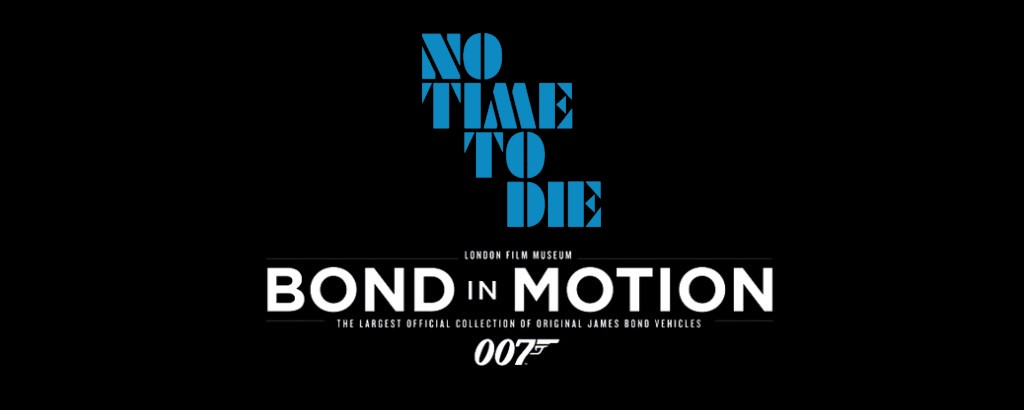 Curated by EON's chief archivist Meg Simmonds, Bond In Motion also presents the newest costumes, gadgets, ephemera, accessories and bullet-ridden metalwork of the latest 007 movie. Daniel Craig's immaculate Tom Ford suits and Italian day-wear are all on display as are some Aston Martins, motorbikes, a costume and Royal Alloy 125 scooter from Nomi's (Lashana Lynch) Jamaican jaunts, jewellery, Q-Lab trinkets and some signed clapperboards.
With April 2020 marking the grand return of Bond in his twenty-fifth spin of the wheel No Time to Die, Bond in Motion is most proud to house this collection of location-warm additions – adding intriguing insight and tantalising promise as to the action, costumes and vehicles accompanying our man James on his newest opus. Bond in Motion spoke to some of the visual effects and vehicular captains responsible for No Time to Die. "Initial talks with Aston Martin and Jaguar Land Rover commenced in October 2018, and many detailed conversations were held to discuss the film's requirements', says Visual Effects supervisor Chris Corbould. "Aston Martin built eight bespoke DB5s along with an extensive spares package capable of completing the rapidly evolving action sequence in Matera. They also supplied three Aston Martin V8's as used in The Living Daylights and two of the latest DBS Superleggera. At the same time discussions were being held with Jaguar Land Rover to produce the first batch of eight New Land Rover Defenders, a mission shrouded in secrecy as the world had no idea at this stage of the design."
Chris Corbould is a familiar face at Bond in Motion with No Time to Die marking his fifteenth Bond movie and his ninth as Visual Effects supervisor. He continues – "a number of the DB5s and the Defenders were fitted out with complete roll cages, safety fuel cells, fire extinguisher systems, hydraulic hand brakes, battery isolators, rally seats and five-point harnesses. Q Branch gadgets on the DB5 include revolving M134 mini-guns appearing from the drop-down headlights, traditional smoke screen, mines dropping from under the rear bumper and an LED number plate creating a modern take on the Goldfinger (1964) revolving version". The number plate alone is a fascinating new take on an iconic trope and the sensor-launched mini-guns are a cute touch for all visitors to the exhibition.
As one Aston Martin is not enough for Bond, No Time to Die has upped the Aston ante with no less than four new marques filling the screen. One returning car star is The Living Daylights' Aston Martin V8. Driven by Bond driving double Ben Collins, the V8 is a fan favourite for those '80s Bond kids and cuts a fine midnight blue figure at Bond in Motion. The V8 was the Aston a whole generation fell in love with before they even fully appreciated its 1964 DB5 screen cousin. As Ben Collins remarked when taking this bullet catcher for a spin or three in 2019, "I loved the Aston in that film. That was a special Matchbox toy" (The Bond Steer with Mark O'Connell and Ben Collins). And whilst many Bond fans will always gravitate to the DB5 and the sense of adventure the new incarnation literally wears on its metallic sleeves in No Time to Die, it could well be the quietly sleek V8 that steals this new exhibition and breaks the DB5 dominance of the Craig era.
As the DB5 and V8 are extensions of Bond and his tailoring with their mutual grey panels, side-gill cuts and bulletproof lapels, this No Time to Die also teases the real sartorial swagger surrounding 007's latest mission. Daniel Craig's Tom Ford suit – as spotted on location parking up the Aston Martin V8 not that far from Buckingham Palace – aptly flanks Bond '87's sleek ride. As does Bond's Barton Perreira 'Joe' sunglasses, his Crockett & Jones Derby shoes, some bespoke tie and tie-pin action and the beige Massimo Alba suit that Bond sports in Matera's Italy.
Other vehicles that played special roles in the film include Bond's Land Rover Series 111, a Royal Alloy GT125 scooter used in Jamaica, and a Triumph Scrambler motorbike used in Matera as driven by new character Primo. "I think the audience will be thrilled to see the DB5 in full battle mode driving at speed through the streets of historic Matera in Italy", suggest Chris Corbould. "As the city is built on the side of a hillside, the balconies, roofs and gardens created a natural amphitheatre, and the public clapped and applauded whenever the iconic Bond car was in action."
Of course, the dimensions, poise and slick '60s rendering of Bond's vehicular side-kick are part of both Bond and cinema history. However, the new exhibition at Bond in Motion is testament to the movie artistry that also accompanies these cars in the field. The bullet holes on the DB5 are completely fake, the scratch marks are all designed and the mini-gun headlights are pure 007 theatre.
Lee Morrison is No Time to Die's stunt co-ordinator. Working on his fifth Bond outing, he is well aware how the stunts get bigger and more elaborate on each new film. "All the vehicles we used in the film performed brilliantly," remarks Morrison. "We knew we wanted to achieve something off-road and the New Defender didn't disappoint. We put the vehicles through the most extreme conditions in a chase sequence, and they were unstoppable. The three Triumph scramblers and the Tiger 900 we used were specially modified to handle the rigours of the action sequences in Norway and Italy, part of which can be seen in the first trailer. I'm really proud of the stunts we created, and I'm excited to see the audience reaction when the film is released."
The No Time to Die vehicles are now on display at Bond in Motion and what represents a great holiday afternoon idea. Located in the heart of London's Covent Garden, tickets are available online and the presence of the seriously great 007 Store is another reason to get your Bond motors running to London. For ticket details.
Many thanks to Meg Simmonds, Jonathan Sands, Montana Woodruff, the staff at Bond in Motion and EON Productions.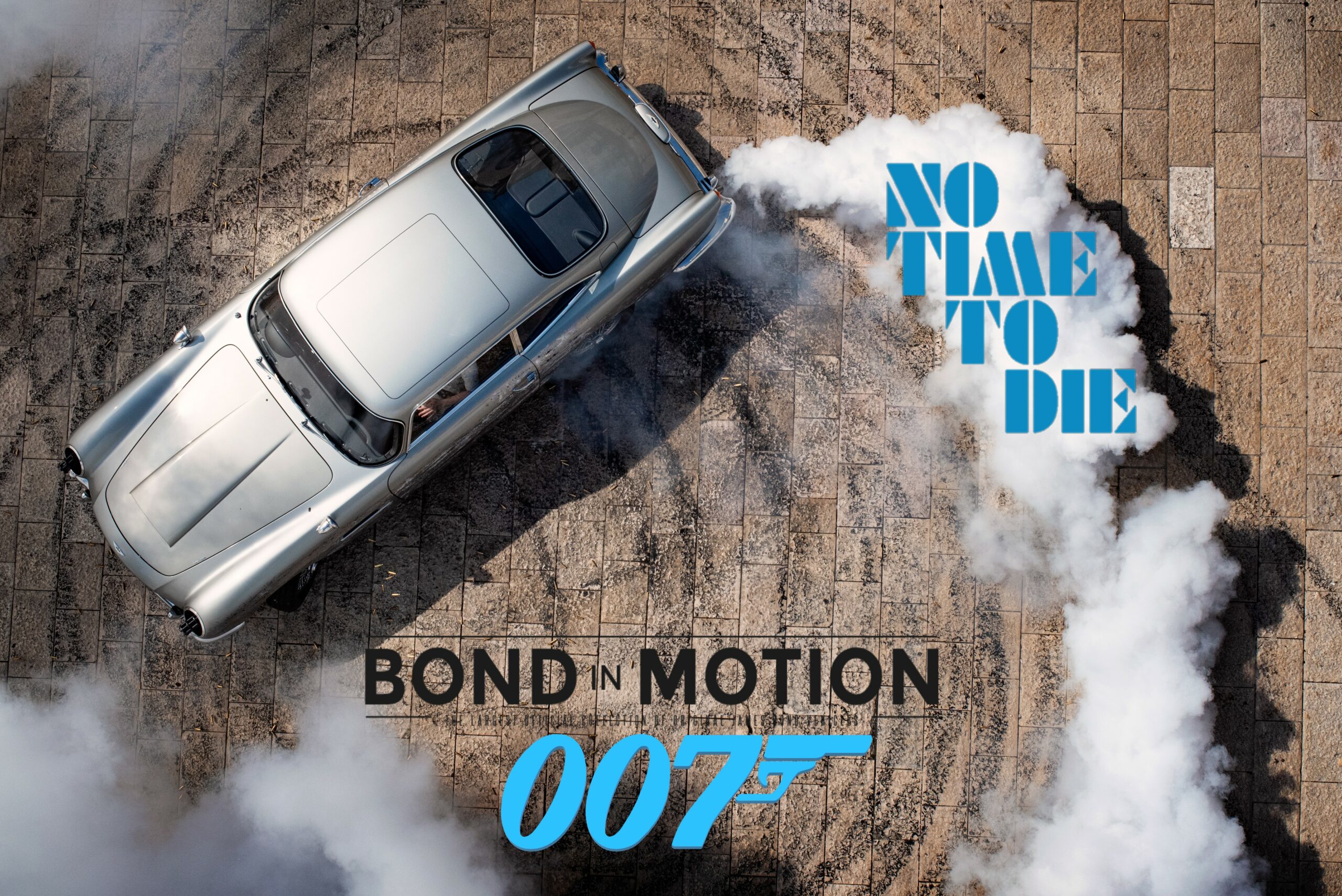 Those Magnificent 007 Men in Their Flying, Driving & Diving Machines – CATCHING THE LAUNCH OF 'BOND IN MOTION'
THE CARS OF SPECTRE – Catching BOND IN MOTION's Spectre collection