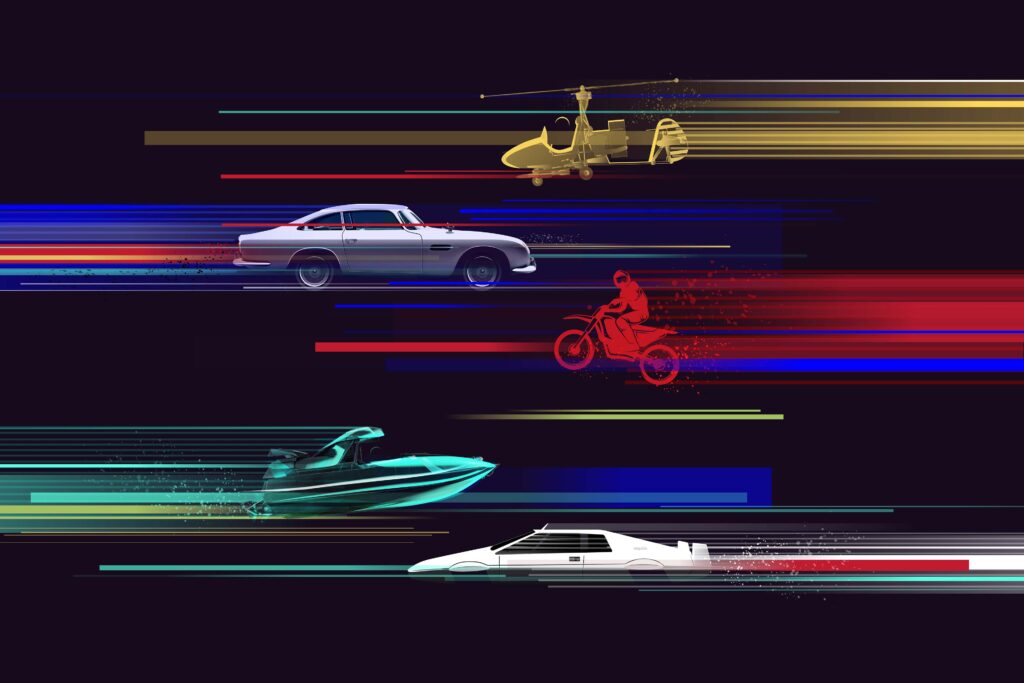 As 2024 marks ten years of taking his vehicles onto the road and the sixtieth anniversary of Goldfinger (1964) and the film that first introduced the DB5 to audiences, cinema and our man James, Bond's vehicular co-stars will now swerve dramatically to a hand-brake halt in Prague.
Bond in Motion will be part of the Prague Exhibition Grounds with immersive exhibition zones depicting the various terrains and environments 007's famed cars, planes, bikes, jets, boats, autogyros and jetpacks are most famous for.
First launched in March 2014 in London, Bond in Motion has continued to be a welcome gear change for Bond, movie and car fans – with visitors from across the globe making the vehicular pilgrimage to the former homes of the exhibition (Beaulieu, London, Brussels and Los Angeles) and many a run being extended due to demand.
Accompanying the cast list of vehicles in Prague will be a wealth of props, designs, storyboards and artwork from the twenty-five Bond films.
Bond in Motion – Bond in Motion Prague
TICKETS
Adults (18 to 65) 445 CZK / 495 CZK
Seniors and reduced mobility ZTP/P (65 and above) 345 CZK / 395 CZK
Students with a valid student card (15 to 26) 345 CZK / 395 CZK
Kids (6 to 15) 245 CZK / 245 CZK
Groups (min. 6 people) per person 345 CZK / 395 CZK
School groups (min. 15 people) per person 95 CZK / 95 CZK

bond in motion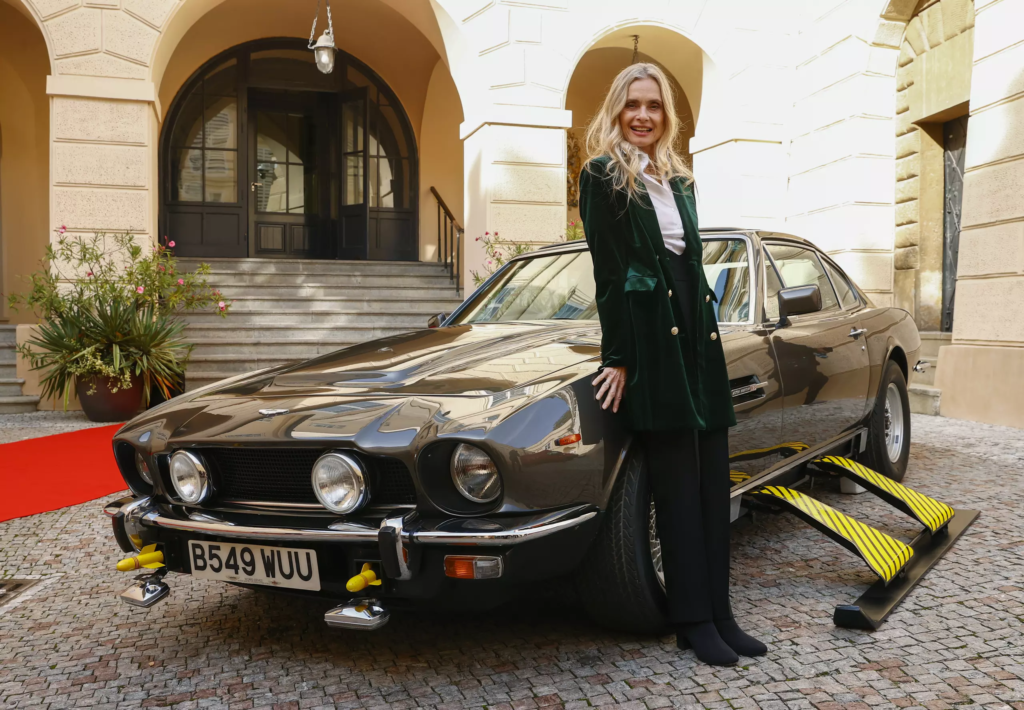 For more insight into the past Bond in Motion exhibitions:
Those Magnificent 007 Men in Their Flying, Driving & Diving Machines – CATCHING 'BOND IN MOTION'
SUITED AND BRUTED – Bond costume queen Jany Temime helps mark BOND IN MOTION's second anniversary
THE CARS OF SPECTRE – Catching BOND IN MOTION's new SPECTRE collection
CATCHING NO TIME TO DIE at London's BOND IN MOTION
GIRL POWER – Bond in Motion's new exhibition is marking the great Bond women in the driver's seat