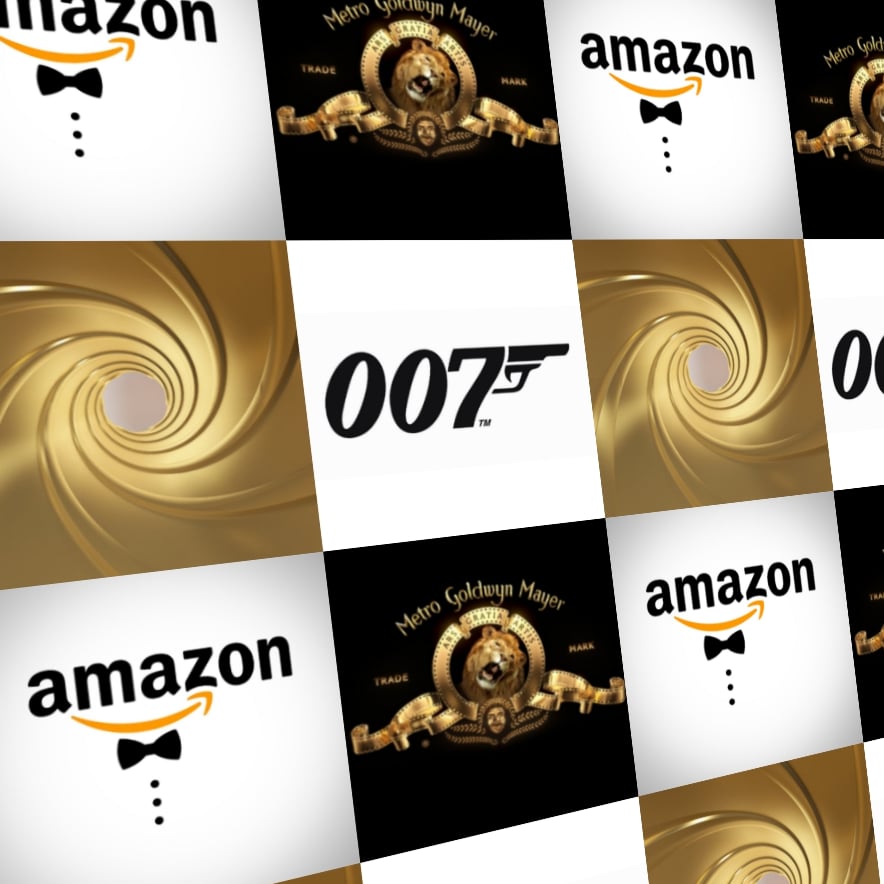 We have all the Prime in the World? No Prime to Die? Die Another Delivery Day? The Lion Streams Tonight?
As the corporate entertainment landscape continues to dramatically shift, Amazon Studios and Prime Video announce a buy-out of MGM Studios and Bond for $8.45B (£5.98B). With the finer details yet to be disclosed, what might this mean for James Bond and the 007 franchise?
MGM's history was ever complicated. It was really only Metro-Goldwyn-Mayer in name – with its ongoing history constantly buckling at forever wrapping proposed futures with back-catalogue gift paper in order to stump up enough cash to buy the next round – whilst ignoring the unpaid bar tab from last time. MGM's golden era of studio production and distribution had already begun to hit the ropes in the late 1960s. Dorothy's ruby slippers could never wish away television, a changing industry and a more younger-minded economy – and the devolution of the once granite-built studio system. Although, to be fair on MGM, that became the plot of most of the yesteryear studio icons. Step forward Warner Media and its recent Discovery / AT&T buy-out. However, the very semi-familiar names of Metro-Goldwyn-Mayer Inc, MGM/UA Entertainment, MGM Entertainment, MGM/UA Communications, MGM/UA Television Group, MGM Classics, MGM-Pathe Communications, MGM on Stage, MGM Business Group, MGM Holdings and more are all testament to the somewhat complicated 46 year history Bond has had with MGM. There was no way all of those lions were sleeping tonight – or any night!
"We are excited for MGM and its bounty of iconic brands, legendary films and television series, and our incredible team and creative partners to join the Prime Video family .MGM has been responsible for the creation of some of the most well-known and critically acclaimed films and television series of the past century. We look forward to continuing that tradition as we head into this next chapter, coming together with the great team at Prime Video and Amazon Studios to provide audiences with the very best in entertainment for years to come."

Chris Brearton, Chief Operating Officer, MGM, March 2022
As Hollywood evolved, its back catalogue became bargaining chips for all the studios and companies to try and salvage their futures. When MGM bought United Artists in 1980, it bought a stake in the already shining jewels in the crown. And none shines brighter than Bond. When events and personal finances compelled founding 007 producer Harry Saltzman to sell his associations and production rights to Bond in 1975, he sold them back to United Artists (who first bankrolled Bond in 1961). Barely five years and a Heaven's Gate later in 1980, UA itself was again struggling and the Russian Doll saga of MGM's ownership and finances suddenly added more layers.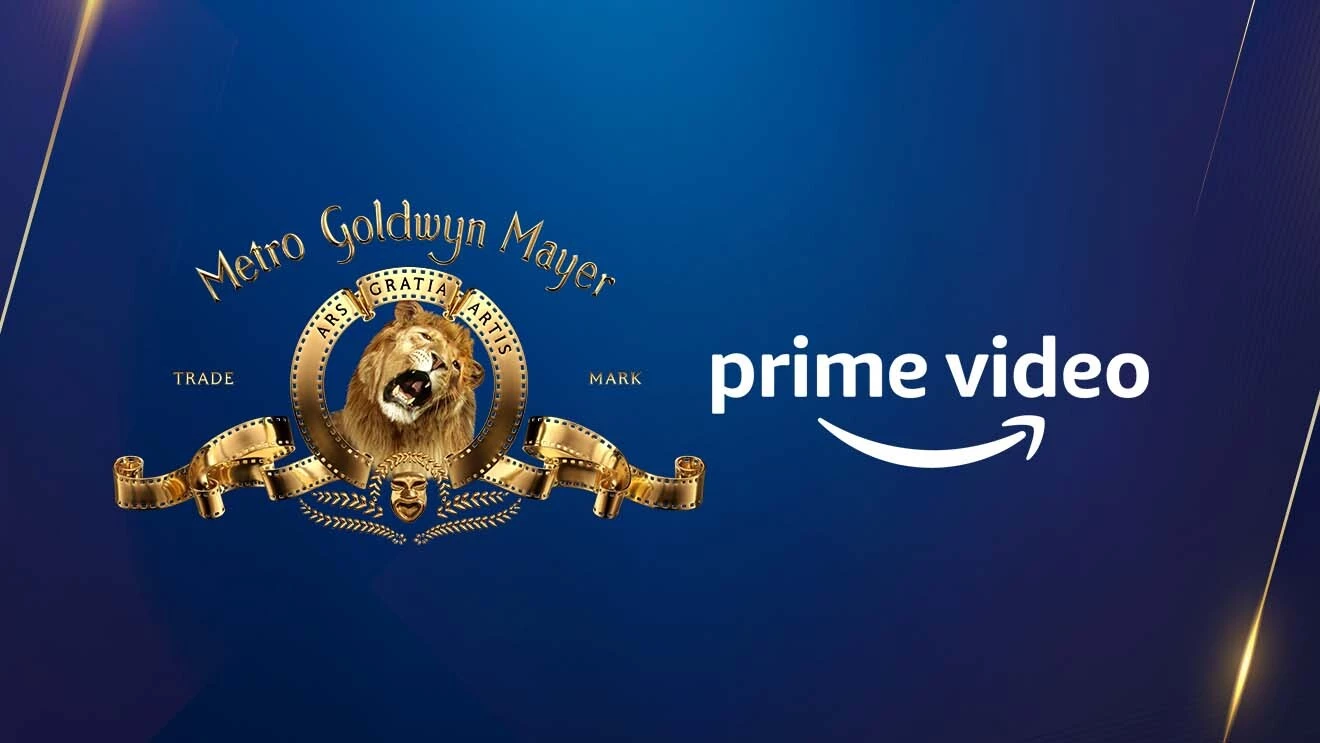 Contemporary movie financing pinned to re-heated buy-outs funding ancient debts shrouded in loans and restrictive clauses all then married into financier consortiums are ultimately movie deckchairs on the Titanic. And MGM navigated more icebergs than most.  And tried moving the chairs. And replacing the violinists. For almost a decade MGM was owned by Anchorage Capital, a Manhattan investment firm. Its CEO Kevin Ulrich had attempted to sell MGM and its assets more than once – including a failed 2005 Sony deal for $5B and an abandoned 2016 Chinese deal worth $8B. This is also not the first time Amazon has been interested in MGM. With the share holder pressure that was hanging over him for almost a decade now possibly eased by pandemic business manoeuvres, In 2021, Ulrich happily remarked how "the opportunity to align MGM's storied history with Amazon is an inspiring combination." It was a news release sentiment the Vice-President of Amazon Studios and Prime Video Mike Hopkins echoed – "the real financial value behind this deal is the treasure trove of IP in the deep catalog that we plan to reimagine and develop together with MGM's talented team. It's very exciting and provides so many opportunities for high-quality storytelling."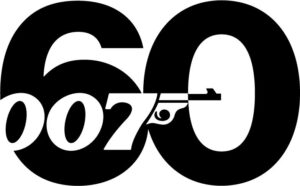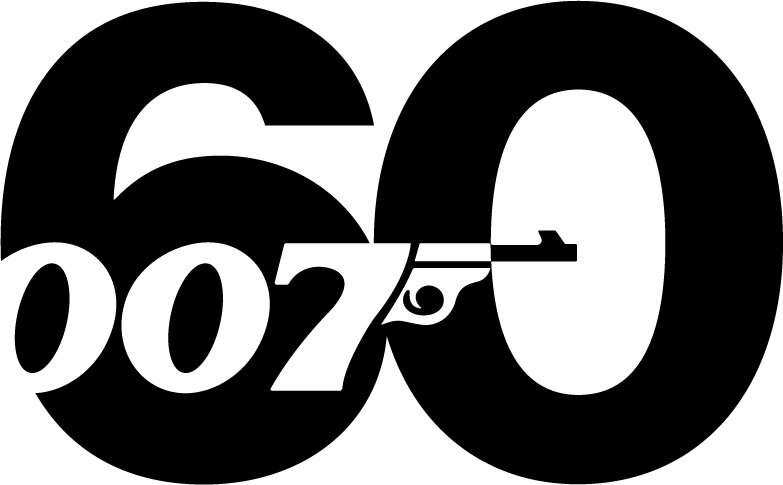 This new chapter for Bond also coincided with a Spring 2021 reshuffle at Amazon that put the returning Prime Video captain Jeff Blackburn as the new Senior Vice President of Global Media & Entertainment – overseeing the consolidation of Amazon's entertainment platforms (Prime, Amazon Studios, Twitch, Music and Audible) into one rather forceful entity. The wider industry sees these developments as a definite indicator Amazon wants to continue its foothold in Hollywood.
"The real financial value behind this deal is the treasure trove of [intellectual property] in the deep catalog that we plan to reimagine and develop together with MGM's talented team. It's very exciting and provides so many opportunities for high-quality storytelling."

Mike Hopkins, Senior VP of Prime Video and Amazon Studios, Variety, May 26 2021
Phrases like back catalogue can be misleading. MGM's own registry of movies does not actually contain many of its obvious standards and golden era classics. But then how many future media plans in the 2020s will be hinged upon Gene Kelly spin-off shows and a limited series remake of that delicate race drama, Gone With The Wind?! A 1986 Ted Turner buy-out of the company was reversed in the same year, but part of the bargaining chips meant many MGM movies pre-1986 were sold and bandied about all over the company logo shop. One aspect of this Amazon deal is that maybe – maybe – Bond gets to play his casino chips properly at long last rather than be a bargaining one for hedge-funders, holding companies and financial backers with zero interest in cinema and entertainment. That has been the spy's fate for many a decade now, and this Amazon move represents a valuable, refreshing tonic. It also marks a useful new chapter for MGM Studios itself. With projects like Sesame Street, the Legally Blonde reboot, Fargo, Four Weddings and a Funeral, Respect, Creed III, the relaunched Pink Panther brand and Tomb Raider, maybe the next day delivery will benefit the MGM lion's share too.
However, it is Bond, James Bond that is the story here. This is now Amazon's second biggest purchase after it famously paid $13.7B in 2017 to acquire the US food chain, Whole Foods.  A larger wedge of that price tag Amazon has paid will be wearing a sixty-year-old tuxedo. Make no mistake. Amazon did not buy MGM to get its hands on Sherlock Gnomes 2. The commercial options alone to pop a '007' logo and BOND 26 on every cardboard parcel hitting every doorstep on the planet is a more tantalizing prospect for Bond's optics than MGM's mere 2.1m Twitter followers (or even Marvel Entertainment's 14m). Bond films have been delayed due to uncertainty surrounding MGM and its affiliates. That should not happen with Amazon.
"We are committed to continuing to make James Bond films for the worldwide theatrical audience."

Barbara Broccoli & Michael G. Wilson, Variety, May 26 2021
As we maybe/hopefully leave this era of California streaming on such a lockdown day, the new irony for those banking on Bond 26 being on their TV before the weekend is that Amazon have technically also gained a stronger theatrical in-road. And at a time when the US Department of Justice ruled that studios can buy out theater chains. MGM is aligned to United Artists / United Artists Releasing. UAR is a fully fledged distribution business. Amazon now owns a stake of that too and has every intention of continuing that exhibition option.
The Bond movies are always unofficially set five minutes into the future. Despite the rich heritage of all those 007 movie bullets, EON Productions and the keepers of the Bond flame are always [cautiously] looking forwards – with one eye on the past and both feet in the future. It could be argued MGM Studios often had two feet in the past and one eye on the future. Most importantly, this Amazon deal represents finance for Bond. Amazon Studios could almost fund its own constellation of diamond-studded satellites and transform every volcano in the world into a glorious late 1960s villain's lair if Mr. Bezos wanted it to. Amazon Studios bought the rights to The Lord of the Rings for $250m (curiously once held by MGM/UA) and are rumoured to have wizarded over $1b into the whole production pot for multi seasons. The first 2022 season alone has been bankrolled by Amazon to the Hobbit tune of $465m. In March 2021, Amazon received a record twelve Academy Award nominations for its titles including One Night in Miami, Time, Borat Subsequent Moviefilm and Sound of Metal (which won two Oscars). In 2017 Amazon won two Academy Awards for Manchester by the Sea – including Best Actor. And in 2022, Amazon's Being the Ricardos could well nab Nicole Kidman her second Academy Award.
Amazon have also been in production for as long as Netflix has. The BBC's second season of Good Omens (2022), Small Axe (2020) and The Pursuit of Love (2021) are Amazon co-productions. Not only has director Reed Morano (EON Productions' The Rhythm Section, 2020) inked a TV deal with Amazon Studios for The Power (2022), No Time to Die's co-writer Phoebe Waller Bridge saw Fleabag shine further on Prime Video. Amazon Studios is not based in some downtown financial district. It is sited at Culver Studios, in a building once owned by Cecil B. De Mille, on a lot where Gone With The Wind was lensed.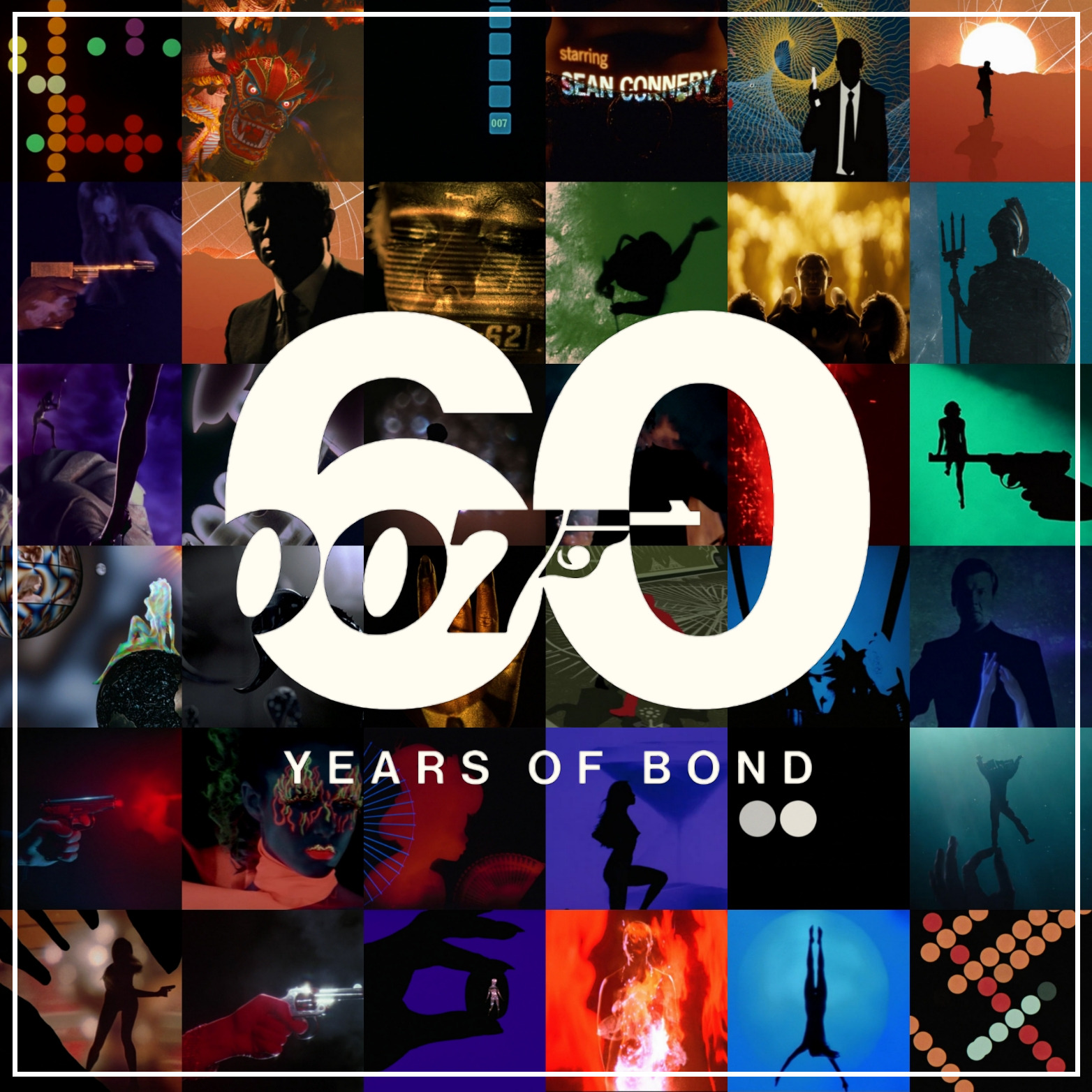 A key note here is the stance of Barbara Broccoli, Michael G. Wilson, Gregg Wilson and the House of Bond. Unlike almost any other big movie franchise their ownership is unique. When folk demand a rate of 19 Bond films a year to match Marvel Studios or the Star Wars output, they overlook how Kevin Feige and Kathleen Kennedy do not own the rights to every Marvel or Lucasfilm property. They can be fired tomorrow and nothing would change with the product. The Broccolis however are in a stronger, more independent holding pattern – and always have been as their captaining was able to evolve and change over decades. The legalities and obligations that governed Bond in 1962 are not those of 2022. And as much as independence is easily a House of Bond mantra, collaborations are vital too. When EON Productions team up with various studios, creative houses and distributors to create their non-Bond work – such as 2022's Till – they are working with new teams, new personalities and new platforms. You don't singlehandedly hold the reins on a franchise for sixty years, different mediums and over thirty films without being able to work with new challenges, personalities and expectations.
Yet, Amazon Studios and Prime Video are also about the 'c' word – content. Just as television ate into the fortunes of all the big Hollywood studios in the late 1960s, the issue is not just the extended streaming universe that is facing Bond and cinema right now. It is the demographic of those audiences. Understandably, Amazon is a juggernaut many are skeptical of. 2021's Best Picture winner Nomadland takes quiet swipes at the workforce ethic of the global leader. And we can be annoyed a company like Amazon has tax and monopolization issues. Yet, blame governments for loopholes, before we fall down the plot holes of that debate. One alternative take is to look at all the self-published writers, unsigned artists and fledgling filmmakers given a shop window by Amazon and its cyber stores that no other destination affords on that scale.
However, Bond is a juggernaut too – of popular culture. As the fortunes of Disney+, Marvel Studios, DC, Netflix and HBO Max are both a success and less of a success story, the one vital element these new platforms represent is younger generations. As the whole 007 momentum journeys into its eighth decade, it must look to younger demographics to bolster its appeal and energy. Maybe Amazon represents that more than endless Tuesday night showings of The World is Not Enough on ITV4. The devil is of course in those details. The finer terms have yet to be ironed out, and other vested parties – including a myriad of Bond-employed legal agents and the House of Bond itself – will pick over both the devil and the detail. This is not their first rights rodeo either – but definitely the first in a new entertainment era. And that is before we even factor in the new gaming, publishing, merchandise, television, licensing and music opportunities that could well be part of this Vesper cocktail.
"There are no plans to make changes to the Bond franchise"

Variety, March 16 2022
According to the industry listeners at Variety (March 2022), early suggestions are that Amazon will not make all MGM Studios content exclusive to Prime Video streaming, the theatrical prospects of a new title will be determined case by case, Amazon Studios will continue supporting theatrical releases and "there are no plans to make changes to the Bond franchise". And what if Amazon have already been working to ensure they know the Bond business and its eco-systems? This new business partnership is about 007's future and the 007th man tasked with taking the franchise into its 007th movie decade. Amazon will be helping The House of Bond decide where the future of the franchise goes, what heroes do we need, and which zeitgeist is it that pop-culture is now driving.
Wasn't it Moneypenny who said in Skyfall, 'I think you're just getting started.'
Of course, this is not the first time James Bond has embarked upon an Amazon adventure and ended up being beamed from Space…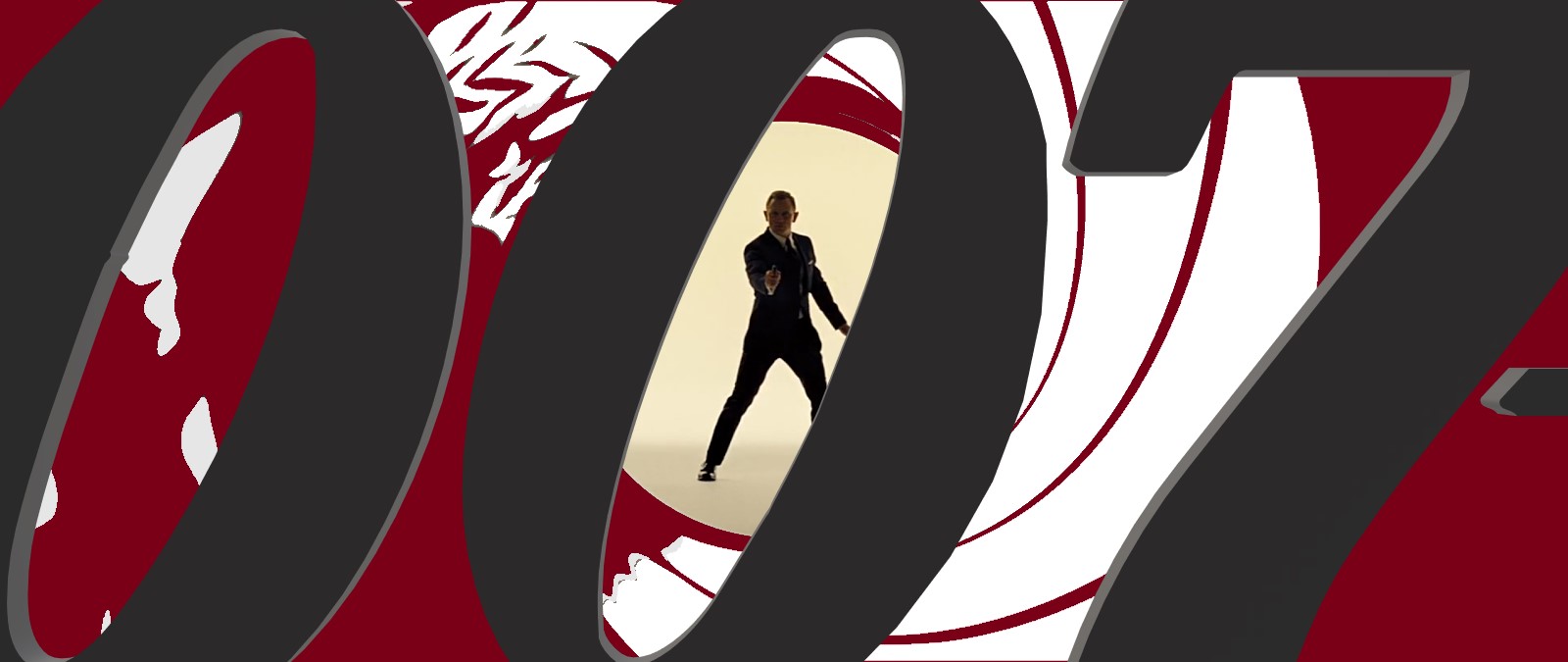 No Timeline to Die – The [abridged] bullet points of 007's adventurous ownership history 

1960 / Author Ian Fleming meets with Canadian film producer Harry Saltzman.

1961 / Producer Harry Saltzman buys a six month option for the 007 film rights for $50,000.

1961 /  Producers Albert R. Broccoli & Harry Saltzman meet with United Artists.

1961 / A separate service company called EON Productions is formed.

1961 / Broccoli and Saltzman sign a deal with United Artists to produce a series of motion pictures based on the 007 novels by Ian Fleming – but not including Casino Royale (ultimately tied to Columbia Pictures) and the unpublished Thunderball.

1962 / The Bond movie deal between United Artists and Albert R. Broccoli & Harry Saltzman is formally finalized after the first Bond film Dr. No finishes principal photography.

1962 / After the release of Dr. No a Swiss-based holding company called Danjaq S.A. is founded to protect the Bond movie rights, and Broccoli and Saltzman's wives Dana and Jacqueline co-lend their names to the venture.

1963 / Due to a now out-of-court settlement regarding the original Thunderball novel's true authorship in November 1963, Kevin McClory is granted limited rights to the Bond and his world of that property.

1965 / Thunderball is released with Broccoli and Saltzman executive producing and Kevin McClory producing.

1967 / The Transamerica Corporation buy 98% of United Artist's stocks.

1973 / United Artists take over the sale and distribution of MGM titles in the Anglo-American markets.

1975 / Harry Saltzman sells his 50% stake in Bond holding company Danjaq S.A. (and his rights to make Bond movies) to United Artists.

1980 / United Artists suffer major losses with the release of Heaven's Gate and other ventures.

1981 / For Your Eyes Only is the last Bond film distributed solely by United Artists.

1981 / After putting United Artists on the market, Transamerica sell it to Kirk Kerkorian's Trucinda Corporation.

1981 / United Artists and Metro-Goldwyn-Mayer merge.

1982 / The merged United Artists and Metro-Goldwyn-Mayer form MGM/UA and MGM/UA Home Video.

1983 / Kevin McClory produces Never Say Never Again, but (healthily) loses to Roger Moore's Octopussy at the box-office.

1986 / The Broccolis purchase Harry Saltzman's ownership of the Bond movie rights from United Artists – leaving Danjaq, S.A. with 50% of the Bond movie rights.

1986 / Ted Turner buys MGM/UA Entertainment from Kirk Kerkorian. After hitting money woes, Turner then sells it back to Kerkorian in the same year. However, Turner retains the rights to many pre-1986 MGM titles and classics.

1990 / MGM/UA Home Video is bought by financial services provider Qintex Ltd – who plan to merge with Pathe Communications. The 007's back catalogue is leased to Pathe who threaten to lower its market value and diminish the franchise's economic standing – without any notice initially being offered to the Broccolis. Albert R. Broccoli and Danjaq S.A. take legal action, and production on Bond 17 is curtailed.

1992 / Formerly based in Switzerland since its formation, Danjaq S.A. becomes the Californian based, Danjaq, LLC.

1993 / Albert R. Broccoli and Danjaq, LLC reach a legal settlement with MGM.

1994 / Harry Saltzman passes away.

1995 / GoldenEye is released and Bond is back with an instantly legendary teaser trailer proudly heralding United Artists Pictures Inc.

1996 / Albert R. Broccoli passes away.

1997 / MGM buys the distribution rights to Never Say Never Again.

1999 / After a year of legal drama, Sony announces they will no longer produce a rival Bond movie brand based on Kevin McClory's limited rights. MGM is finally persistent in firing Sony's claims out the court waters.

1999 / MGM gain the rights to Sony/Columbia Pictures' option on the Casino Royale novel.

2004 / Kirk Kerkorian sells MGM to Sony for $4.8B.

2005 / Sony lead a consortium charge to take over Columbia Pictures. And gain their rights to Casino Royale.

2006 / Kevin McClory passes away.

2006 / Casino Royale is released as a MGM, Sony Pictures and Columbia Pictures production. Likewise, the subsequent Quantum of Solace, Skyfall and Spectre.

2013 / MGM and Danjaq, LLC acquire the final rights to Thunderball and its properties from the Kevin McClory estate.

2018 / It is announced that MGM / Annapurna Pictures will release what is later titled No Time to Die in North America with Universal Pictures handling the international roll-out.

2019 / MGM and Annapurna Picture form United Artists Releasing (on the 100th anniversary of UA's launch).

2020 / The Covid-19 pandemic postpones the March 2020 release of No Time to Die and plays the pause game all other franchise holders experience.

2021 / Amazon buys out MGM for $8.45B.

2021 / No Time to Die premieres on September 28 and amasses more than $775m across all global territiories.

2022 / MGM Studios announces it has joined Amazon Studios and Prime Video.
Source: Some Kind of Hero – The Remarkable Story of the James Bond Films by Matthew Field and Ajay Chowdhury / The History Press / 2015 (1st edition)