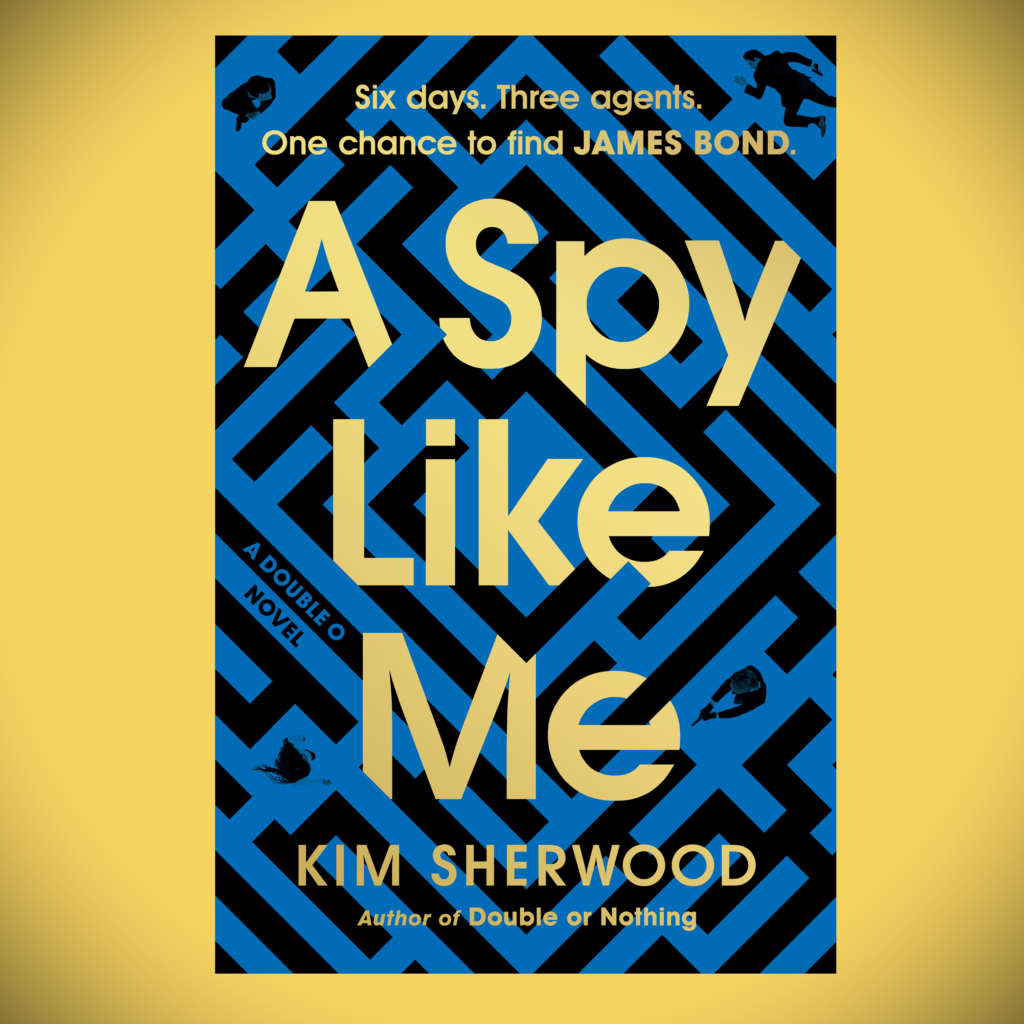 Twice Upon A Spy as author Kim Sherwood, Ian Fleming Publications and Harper Collins UK pull back the bedsheets on the second Double O novel to reveal the new adventure will be titled A Spy Like Me.
'After a lifetime of waiting to hear the next Bond movie title and spending countless hours dissecting what it might mean, it is surreal and super fun to be here. Thank you so much to the whole Bond community and thriller readers who've followed on the journey so far, it means the world to me. I'm thrilled to share this next chapter with you.'

KIM SHERWOOD, A SPY LIKE ME
Six days
Three agents.
One chance to find James Bond.
James Bond is alive.
Or at least, he was when he left a clue at the black site where the insidious private military company Rattenfanger held him captive. MI6 cannot spare any more lives attempting to track down one missing agent―no exceptions, even for Bond. But Johanna Harwood, 003, has her own agenda. Sidelined by her superiors while she grieves the loss of a loved one, Harwood goes on an unsanctioned mission: to find 007. Meanwhile, MI6 has another problem…
A bomb has been detonated in London.
Double O agents on the trail of the terrorists responsible acted quickly to prevent mass destruction and save lives. But MI6 failed to neutralize the nation's enemies before they could strike, and one of their own was seriously injured in the blast.
They won't fail again.
Assigned to root out the source of the terrorists' funding, Joseph Dryden, 004, and Conrad Harthrop-Vane, 000, enter the field. Tracing clues from Sotheby's auction house to Crete to Venice, they uncover a money laundering scheme involving diamonds, black market antiquities, and human trafficking. Once a major sale is made, a six-day countdown to the next terror attack begins. As the Double O's follow the twisting trail, they find themselves unexpectedly inching closer to Bond…
Kim Sherwood's Double or Nothing (2022) was a departure for the literary 007. The first part of the Double O trilogy, this was the first contemporary adventure to mark that new and coy move to ensure the works, titles and legacy of Fleming are handed onto future generations and new readers with style, inclusivity and an intentionally younger verve.
The genesis of literary (and cinematic) Bond was always deeply influenced, crafted and steered by women. Yet, aside from Samantha Weinberg's The Moneypenny Diaries (beginning in 2005 with Guardian Angel), it was always male authors being tasked with taking on the Ian Fleming baton and pen. Until Double or Nothing.
Set in a modern-day backdrop, Double or Nothing and the Double O trilogy illuminates the world of the Double O section. It suggests that the Bond literary franchise is – to use modern parlance – extending its universe along the lines of Marvel and DC. Yet, with many continuation novels, short stories, new authors, comic books and character spin-offs it is maybe arguable that Bond quietly wrote the book on extended universes already. Or maybe that should be Extended Universal Exports?!
Sherwood herself admits how "James Bond has been one of the enduring loves of my life since I first watched Pierce Brosnan dive from the dam in GoldenEye".
Born in London's Camden in 1989, Sherwood was six when that all-important Bond bullet vitally recalibrated 007 for a new era and new audiences. She also had been exposed to the world of Bond even before that. Her grandfather was the actor George Baker. He famously and brilliantly was not only once considered for the Bond role by Fleming, stars as a NASA engineer in You Only Live Twice (1967), he voices and stars opposite George Lazenby's Bond in On Her Majesty's Secret Service (1969) and returned to play Admiral Benson in The Spy Who Loved Me (1977).
It was when George Baker passed away in 2011 and Sherwood started talking to her grandmother about the Holocaust that she was eventually compelled to write her 2018 work, Testament. The book about loss, secrets and family pride was shortlisted for The Sunday Times Young Writer of the Year Award in 2019.
'I don't want this to be tokenism. It frustrates me sometimes when something gets mentioned about a character, but in passing – when it is actually really important. and it feels a little bit like you're being baited, there's a glimpse of something but then 'no, we're not going to explore that'. I didn't want it to be that… I wanted it to be a central part of the narrative.'

KIM SHERWOOD ON THE INCLUSIVITY AND VISIBILITY OF DOUBLE OR NOTHING
DOUBLE OR NOTHING – Kim Sherwood takes on the literary Bond with a new DOUBLE-O trilogy expanding the 007 universe
A Spy Like Me by Kim Sherwood
April 24th 2024
Harper Collins Publishers
ISBN: 9780008495435
Number of pages: 480
Weight: 270 g
Dimensions: 240 x 159 x 33 mm