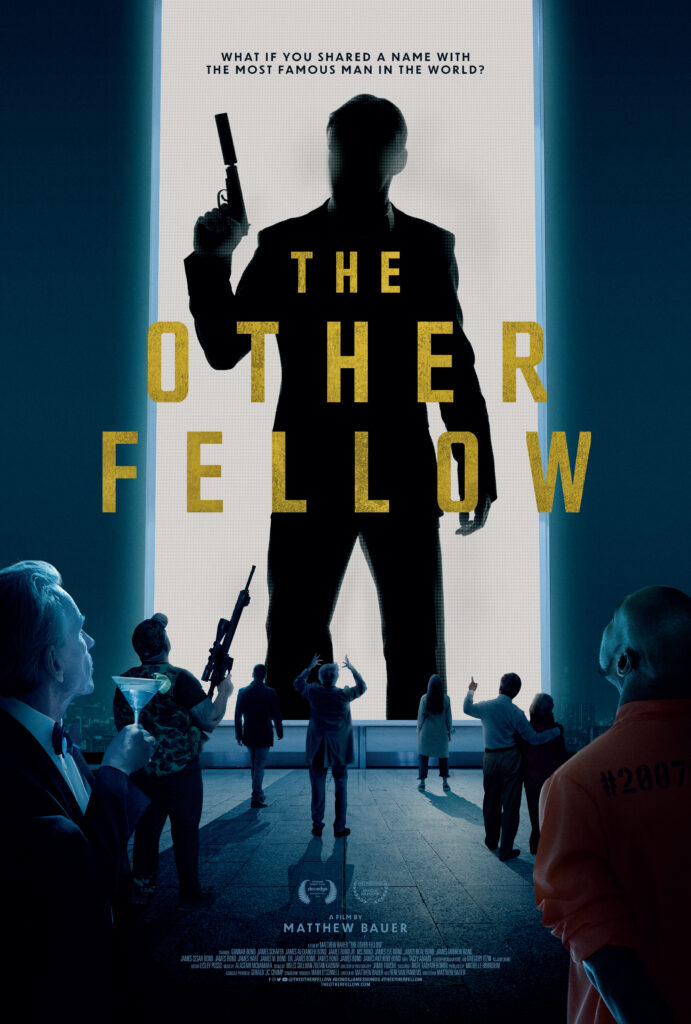 In the week it has garnered great reviews, headlines, TV sofa slots and press attention upon its UK release, the documentary feature THE OTHER FELLOW held its London premiere on May 15th 2023 at the historic Regent Street Cinema.
As a proud Consultant Producer on this unique filmic addition to the James Bond story, this bullet catcher and Bond commentator Mark O'Connell also introduced THE OTHER FELLOW and steered an insightful Q&A and on-stage interview with key creatives.
Assisted by enthusiastic and supportive questions from the audience, director Matthew Bauer, editor Lesley Posso, composer Alastair McNamara, and cast members James Hart and Gunnar James Bond Schafer discussed the film, its story, creative choices and influences.
THE OTHER FELLOW is playing at select UK cinemas and is now available On-Demand in Britain and across all global streaming platforms.
Many thanks to Bulldog Film Distribution, Reservoir Docs, the Regent Street Cinema, the cast and crew, and filmmaker Tim Partridge for capturing the event and editing this film together.